Welcome to High Point Estates
…a private residential community located on Madison, Wisconsin's beautiful West side.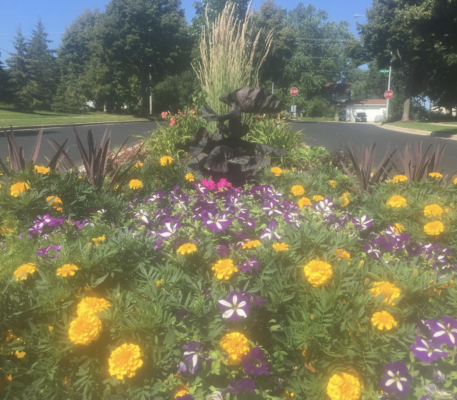 High Point Estates is a private, residential community located on the Southwest side of Madison, Wisconsin.  
Conveniently nestled between Gammon Road, High Point Road, and Elver Park, the neighborhood is comprised of 225 single-family homes spread across 145 acres. 
The neighborhood is a short distance from all the amenities that Madison has to offer, but still maintains the quiet neighborhood setting that makes it such a desirable location.  High Point Estates is in the award winning Middleton-Cross Plains Area School District.
We have many active social activities including:  Flamingo Parties, Halloween Party, and an annual Garage Sale.  We also have several recurring activities including: multiple Bunco groups, Couples Bowling, Progressive Dinner Club and a Ladies Luncheon group.
High Point Estates is comprised of the High Point Estates Homeowners' Association and Valhalla Valley Association.  Valhalla Valley HOA has their own Board of Directors, By-laws & Covenants.  The 2 homeowner associations share neighborhood information: directory, some events, clubs, etc.
High Point Estates is a pedestrian-friendly community that is diverse and vibrant.